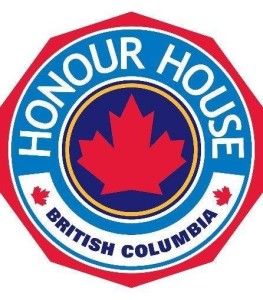 In addition to building significant real estate communities, Focus Real Estate Marketing is dedicated to giving back and helping the brave individuals who protect our communities. As such, Focus is a proud supporter of Honour House Society with our very own Allan De Genova as President and founding board member. 
Honour House Society is a refuge, a home away from home for Canadian Forces personnel, emergency services personnel and their families to stay, completely free of charge, while they are receiving medical care and treatment in the Metro Vancouver area.
Located on a quiet tree-lined street in New Westminster, Honour House is a beautiful, fully renovated heritage home with 10 private bedrooms and en-suites. Fully modernized and wheelchair accessible, Honour house has a large shared kitchen, living room, media room, sun rooms and many other common spaces for families to gather and relax during their time of need. Since opening its doors in 2011, Honour House has provided over 4000 nights of free accommodation for our men and women in uniform as they go through some of the most difficult times in their lives.
In October 2016, Honour House Society announced plans to develop Honour Ranch a 25-acre Thompson River property near Kamloops, British Columbia.  Honour Ranch will provide a retreat for Canadian Forces members, veterans and first responders dealing with post-traumatic stress disorder.  
For more information on Honour House Society and its initiatives, please visit: