Focus Real Estate Marketing has been proudly working with developers of all sizes in Vancouver and across the lower mainland for the past 20 years. From boutique residential buildings to high rise office buildings and master planned townhome communities, it is our experience, connections and market knowledge that help drive your project to success through all aspects of the development process from initial planning to after sales service. That's what we call the Focus Advantage!
PLANNING & DEVELOPMENT
Finding the ideal property and getting timely approvals is essential to maximizing your investment. Let us take care of land acquisition, zoning approvals, master planning and product development to create homes that are highly anticipated in the marketplace. With our many years of experience and our established relationships, we can help you get your project off to a great start!
MARKETING & STRATEGY
We use strategic planning, public relations and effective advertising to your marketing advantage. With our track record of successful residential and commercial projects throughout the Lower Mainland and beyond we have shown time and again that our way of strategic marketing works! With the incorporation of digital marketing and the planning of smart events to connect with each community, Focus' marketing plan is tailored to meet your needs and maximize impact on your project.
SALES & SERVICE
As partners and President of Sutton West Coast Realty, our team of more than 2000 sales staff work hard to generate the greatest return for your investment. Sutton represents 15% of all realtors and 30% of all the business in BC. At Focus, we are comprised of a group of talented and eager professionals with proven sales success throughout the lower mainland and beyond. Let us look after the paperwork, conveyance and after-sales service so that your project's completion is a smooth one.
Our process begins with the vision you have for your project. From there we work with you to assemble the dream team that will turn your vision into reality. The following steps are designed to achieve the greatest return for your investment, while providing beautiful space for your purchasers' to live and work.
Discussion & Consultation

Share with us your vision and goals. Learn what our team can do for you to make your project the best it can be.

Planning & Strategy

From purchasing land to acquiring rezoning approvals and city permits, let us help advance your project with our experience and connections.

Development

We connect you with leading architects, builders and consultants that will work to realize your goals and provide the market place with highly-desired product.

Strategic Marketing

We use our skills, market knowledge and resources to target the right buyers quickly and effectively with a custom program designed for your project.

Selling & Customer Service

Our team of proven realtors work diligently to achieve the best value for your investment. From sales to turnover, Focus has you covered.

Proven Relationship

Discuss future projects and review potential development opportunities to continue to build your successful portfolio.
The team at Focus Real Estate Marketing is led by a number of industry professionals with decades of sales and marketing experience in British Columbia's real estate sector. Combined with dozens of multi-lingual sales professionals and close working relationships with leading consultants of every nature, the Focus team is working hard for you and your project. Your success is our success, and we take great pride in that.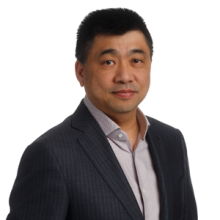 Vic Jang
Vic Jang is the President of Sutton West Coast Realty and has been on the Sutton Board of Directors since 2008. Vic has sold real estate in Vancouver since 1985 and by 1996 he had grown the Sutton Company from 130 realtors to 212. Vic has propelled Sutton West Coast Realty to become the #1 Real Estate Company in Canada with over 8.4 billion dollars. Vic partnered with Al in 2000 to create Focus Real Estate Marketing and translate his vast real estate knowledge to project marketing success.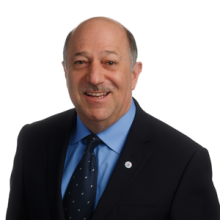 Allan De Genova
Allan De Genova's extensive 15 year experience as a Vancouver Parks Board Commissioner has given him a unique perspective on community development and a greater understanding of city process. Al has sold real estate in Vancouver since 1992, has been a market forecaster on News 1130 and is often called upon by local municipalities and internationally established developers to help sell and acquire their properties. Al is also the President and founding member of Honour House.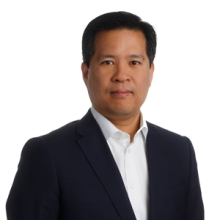 Peter Tioco
Peter Tioco is Managing Partner of Focus Real Estate Marketing Inc. He brings to the company over 25 years of direct involvement in acquisition, construction, sales, leasing and management of various types of commercial real estate including hotel, land & development sites, multi-family, office, retail and residential properties both in Asia and North America. Peter's key role in the company will be business development activities focusing on expanding cooperation with Asian investors.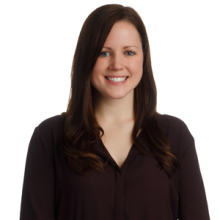 Theresa Lawson
Since joining Focus Project Marketing in 2012, Theresa has coordinated the marketing and sales of over a dozen residential, rental and commercial projects across the lower mainland. As a BCIT Marketing graduate, Theresa brings forward knowledge and experience in communications, design and strategic marketing to each project. Theresa works hand in hand with each development team, consultant group and purchaser to ensure each project is on track to be a great success.
We've moved!
Our new office is located at:
202 – 837 West Hastings Street
Vancouver, BC V6C 3N6
604-684-6287